Park-Wide Improvements
Across Forest Park's 1,300 acres throughout 2016, Forest Park Forever and our City partners planted flowers and trees, repaired historic structures, kicked off capital projects and more. See select projects corresponding to the numbers by scrolling below...
1. The Cascades
We made select improvements for visitor safety at Flegel Falls, also known as the Cascades, and also repaired a nearby water main. This spot continues to be a favorite for photo shoots, afternoon dates and quiet lunch hours with a favorite book.
2. Kennedy Forest
Our Nature Reserve team and their dedicated volunteers planted 3,500 trees and removed unwanted material and invasive species in John F. Kennedy Memorial Forest. Nine new native species were identified over the course of the year. We repaired crumbling paths running through the Forest — this is a favorite trail for so many visitors — and began a 2-mile path restoration project that continues into 2017.
3. Skinker/Wells Entry Marker
While Forest Park now has a comprehensive way-finding system within it, the entrances of the Park still have no identifiable markers to greet visitors as they make their way into this world-class destination. During 2016, the design of the first of what are several planned entrance markers to the Park completed the 9-step review process with the Forest Park Advisory Board. Construction of this limestone entry marker at the Skinker/Wells entrance is anticipated to begin in the second half of 2017, following the completion of the overhaul of Government & Wells Drives. The new marker will help welcome visitors traveling on all modes of transport and — with a bench and plaza behind it — provide a place to meet a friend or catch one's breath during a run along the nearby recreational path. This project is one of three major restoration projects on this page being funded by Forever: The Campaign for Forest Park's Future. With this initiative, Forest Park Forever is seeking gifts from individuals, foundations and corporations to raise $30 million for capital projects like this one that will improve the Park and the visitor experience.
4. Government & Wells Drives
5. Emerson Grand Basin / Art Hill
Our team prepped the grounds and horticultural elements for the enjoyment of visitors coming to Fair St. Louis, Shakespeare Festival St. Louis and other events. Following a particularly rainy Fourth of July weekend and the large crowds who came to enjoy Fair, the Forest Park Forever team nursed 35,000 SQF of sod on the Hill. The paths running along Basin were also improved, with new drainage to move the water off the paths more quickly and the addition of a retaining wall. Within the Emerson Grand Basin itself, we repaired the iconic fountains, as well as the panel that powers special events.
6. Picnic Island
Our horticulture crew planted 1,750 yellow trumpet daffodils, brightening up this secluded, but centrally located spot.
7. DeBaliviere North
Forest Park Forever partnered with Loop Trolley, Great Rivers Greenway and the City of St. Louis to begin dramatically improving Park access and greenspace just north of the Missouri History Museum. This project features 60 new trees, landscaping buffers and berms, a new winding pathway connecting St. Vincent Greenway to Forest Park Parkway and the Park, and safer pedestrian nodes at Lindell Blvd. Look for project completion later this year.
9. Government Hill
Forest Park Forever funded the installation of a new drainage system across the 20-plus acres of Government Hill, down the hill from the World's Fair Pavilion. Chronic pooling of water had been occurring on the visitor walkways, which are used frequently by walkers, runners and cyclists. New pipe and sod have made a big difference for visitors. We also installed and maintained our seasonal annual display in the East and West Garden Rooms, two perfect spots to take photos on special occasions.
10. World's Fair Pavilion
The roof of this iconic structure received important repairs, as did the turtle statue that sits just behind the Pavilion. The area around the building was also improved thanks to the planting of 200+ additional perennials.
11. Boathouse Area
FPF horticulturists, gardeners and volunteers planted 800+ Texas bluebonnets and 250 Phlox divaricata 'Blue Moon' (reused and transplanted from annual to perennial beds). Throughout the year, the team offered visitors a range of displays, including Cottage Garden style and cover crop/willow fence/pine straw.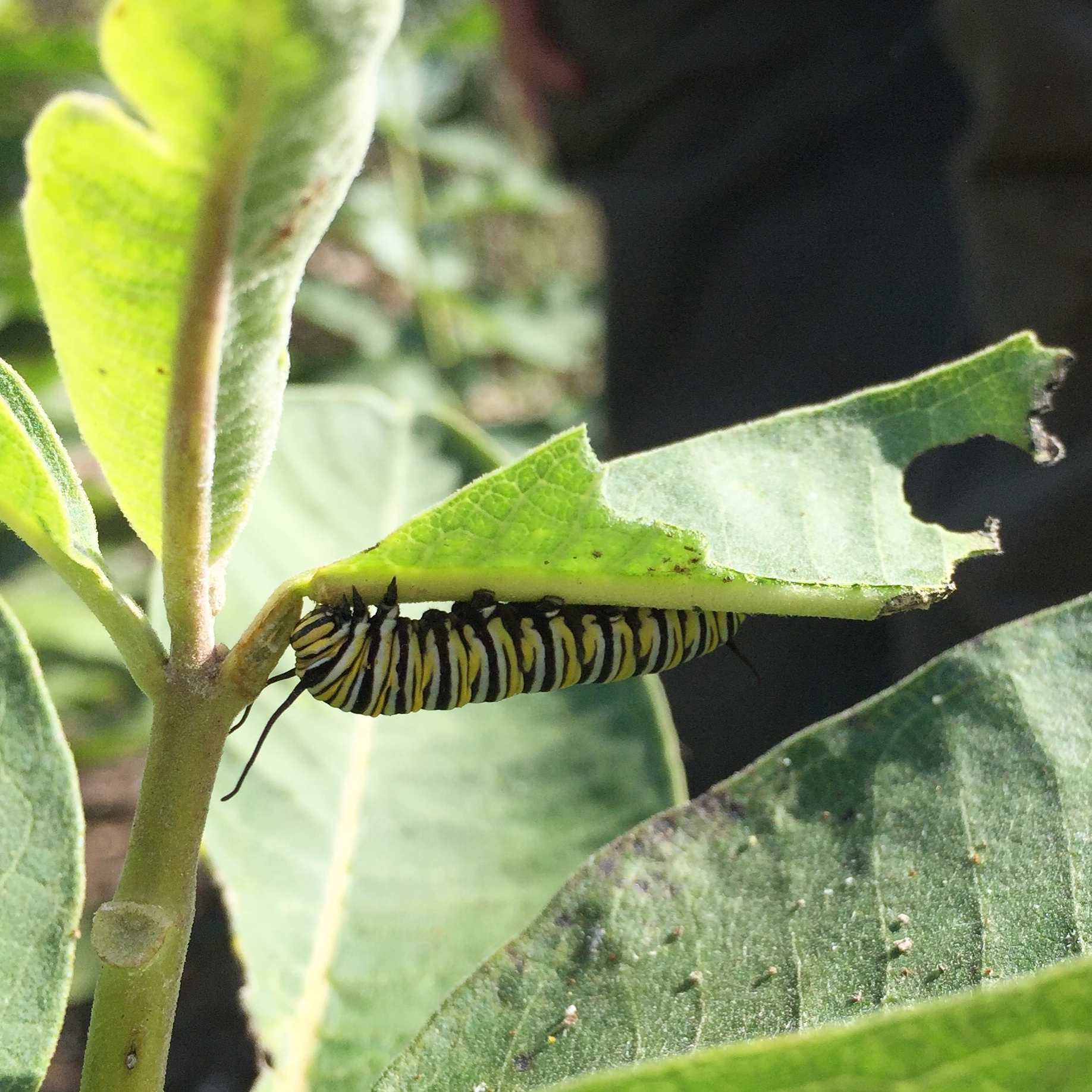 12. Dennis & Judith Jones Visitor and Education Center
This historic structure received some much-needed repairs in 2016, including a complete roof replacement (a project begun in 2015), new carpeting and fresh paint both inside and outside the building. Our horticulture team improved the area around the building by planting five new native plant species in the Plants of Merit Garden, prompting an increase in pollinators — including monarch butterflies!
13. The Bridge & Meadow Near the Boathouse
This major capital restoration project, funded by Forever: The Campaign for Forest Park's Future, includes replacing the bridge near the Boathouse that currently has orange construction fencing around it, creating a more approachable meadow and improving the waterway that runs beneath it (rendering pictured above). During 2016, the project advanced through step 8 of a 9-step design review process with the Forest Park Advisory Board. Look for construction to begin in 2017.
14. Festival & Parking Plaza
Our Land Management team oversaw a successful second growing season, further beautifying this transformed space that welcomes events and festivals.
15. Central Fields
One of the major upcoming capital improvement projects in Forest Park is a strategic overhaul of 29-acre Central Fields, home not just to athletic competitions but also major events like LouFest and the Great Forest Park Balloon Glow & Race. During 2016, the design plans for this project — which includes new irrigation, reconfigured fields, improved pedestrian access and a new comfort station and concession area — advanced through step 8 of a 9-step design process. Look for more details and excitement about this project this coming year.
16. Steinberg Skating Rink & Nearby Prairie
This area on Forest Park's east side saw quite a bit of improvement in 2016. Steinberg Skating Rink's building was power-washed; the prairie boardwalk (pictured) was washed and stained; 6,000 spring ephemerals were planted in the West Pine Woodland; a new native species, Forestiera acuminate was introduced to the area; and the hillside between Round Lake and Forest Park Parkway was naturalized with winged sumac, a highly cost-effective solution with great environmental benefits.